When you walk through our doors at Marietta Dental Professionals in East Cobb, you will notice we have invested in creating a welcoming environment for our patients. It is not just modern décor and comfortable amenities we offer – our facility is outfitted with the most advanced dental technology to improve your overall dental experience. Our patients enjoy the benefits of cutting-edge treatments that reduce time and improve efficiency, made possible by our investment in the latest technology and training.
In-Office Teeth Whitening Options
Our facility offers in-office KöR® Whitening, as well as take-home trays. You can whiten your smile your way and maintain it with our professional teeth bleaching products.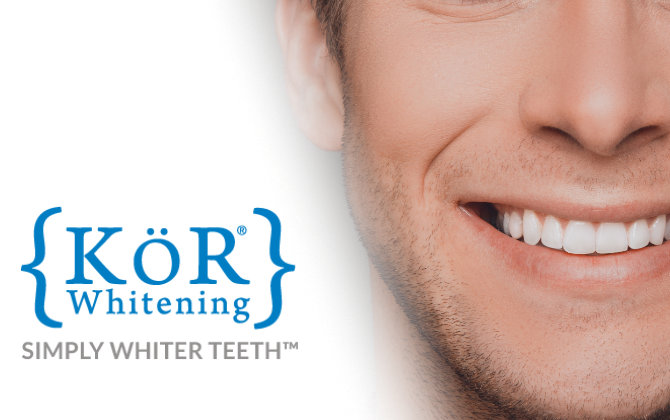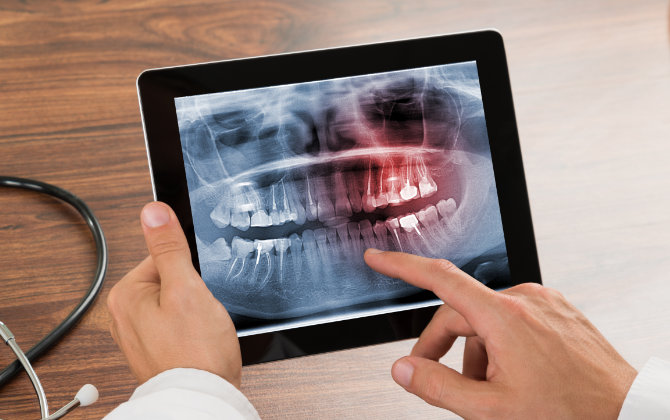 Digital Imaging and Paperless Options
Our facility is completely digital, from our x-rays and imaging to our electronic dental records. Digital technology is safer, faster and reduces waste, a benefit to our patients and the environment. Our patients can access their records electronically, and records can be transferred quickly and efficiently when needed.
Cutting-Edge Dental Treatments
Our investment in cutting-edge dental technology improves the patient experience, both during and after treatments. We utilize the Isolite suctioning system during procures, a safer and more comfortable option than rubber dams, cotton rolls and separate suctioning. We also offer our soft tissue laser for less invasive gum treatments and oral surgery.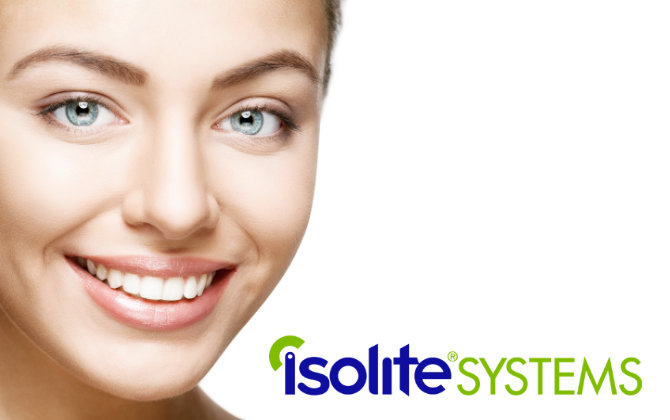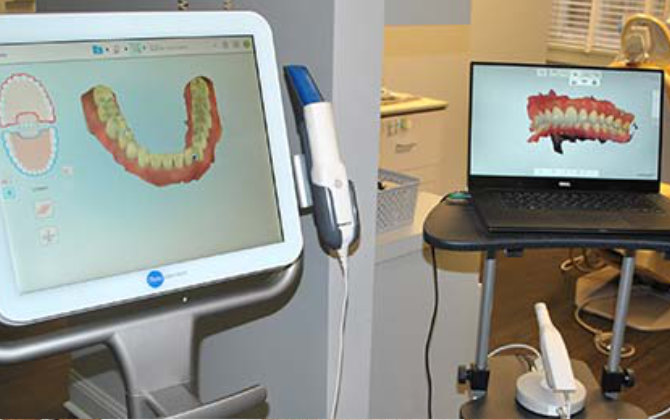 Advanced Dental Imaging
One of the most important aspects of precision dental care is accurate and intricate imaging. We utilize advanced imaging technology in our facility, including our panoramic 3D cone beam, TRIOS 3Shape® scanner and our iTero Intraoral scanner. These digital imaging devices allow us to create detailed images of the mouth structure for planning dental treatments and creating dental restorations without messy physical molds.
10 REASONS TO CHOOSE MARIETTA DENTAL PROFESSIONALS
We know you have many options available for dental care in the Marietta, GA area. At Marietta Dental Professionals, we strive to differentiate our practice by providing our patients with personalized, specialized dental care they may not receive at other offices. Here are 10 reasons we want you to choose us for your dental care.
We know your time is valuable. We utilize the latest digital and dental technology to improve the efficiency of our dental procedures, reducing the amount of time you need to spend in our office for dental treatments.

Our dental team is comprised of friendly, welcoming individuals that care about our patients. You will feel at home and be greeted with a welcoming smile each time you visit our office.

Our office accepts most dental insurance plans and we make it simple to use your coverage. Plus, we offer our Sensible Smile Discount Plan that can save money for anyone without dental insurance coverage.

We love kids and offer specialized pediatric dentistry for those precious, young smiles.

When you need to see us the same day, call us. We leave room in our schedule for same-day and emergency dental appointments.

We are a bi-lingual dentist office, welcoming both Spanish and English-speaking patients.

We are a completely digital office, reducing radiation and waste. Our dentists have invested in the most advanced dental technology to improve the efficiency and effectiveness of our treatments.

Our dentists and dental team take the time to get to know you as a patient, listening to and answering your questions or concerns. You will receive personalized, interactive care and we will listen, not lecture.

You and your family can receive the various dental care treatments you need, all at one place. We offer restorative, cosmetic, orthodontic, general, implant and pediatric dentistry to care for all your dental needs.

Give yourself the gift of a new smile with restorative dentistry. Elegant Smiles has dental implants, dentures and dental bridges to replace missing teeth in your smile.
Office Tour
We invite you to come visit our office in Marietta and experience the difference of our advanced technology and comfort amenities.