In order to provide our patients with the best dental care possible, we make it a priority to invest in the latest dental technologies available. Our state-of-the-art equipment allows us to plan for and perform treatments in a comfortable, safer and more efficient manner than past methods. Marietta Dental Professionals offers the following in advanced dental technology: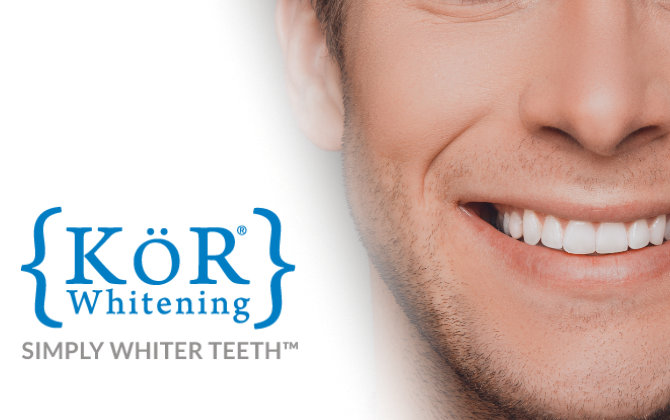 KöR Whitening
The KöR bleaching protocol uses a unique combination of in-office treatment and comfortable take-home trays to erase stubborn tooth stains. This system is proven to be one of the most effective professional whitening systems on the market. KöR Whitening is also kind to the teeth and tissues and long lasting. KöR ships its bleaching materials separately so that it can be mixed here in our office for a stronger, purer whitening treatment.
Digital X-Rays
Keeping our patients safe and comfortable is important to us. Therefore, we only use modern digital imaging at our East Cobb office. Digital x-rays are not only faster, but they deliver only a fraction of the amount of radiation compared to older "film based" units. Digital imaging also provides immediate viewing of your teeth and gums so that our dentists can make a faster diagnosis.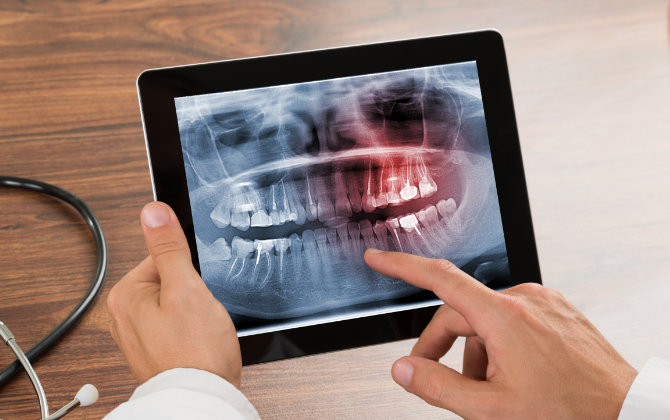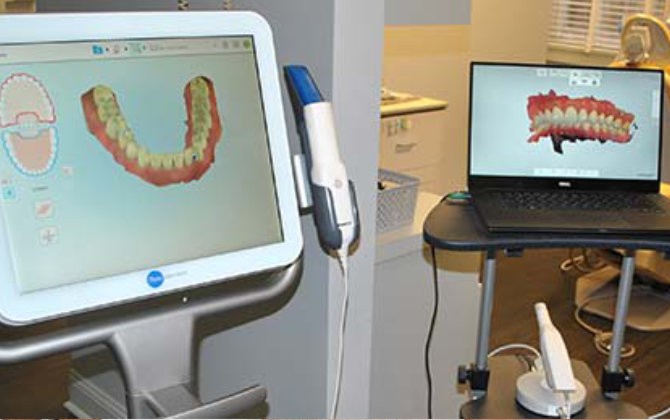 Intraoral Trios & iTero Scanner
With our TRIOS 3Shape® scanner and our iTero Intraoral scanner, patients don't have to endure messy dental impressions before they get a crown, dental implant, bridge or other restoration. This advanced scanning tool benefits both dentist and patient. It provides high-quality digital impressions with optimal patient comfort. CAD/CAM technology is used to interpret the 3D virtual images of your teeth and select the best color and fit for your dental restoration.
Panoramic 3D Cone Beam
The Cone Beam is a highly-advanced imaging tool that delivers clear 3D images of your entire oral structures, including your teeth and the surrounding bone, tissues and nerves. We use the panoramic 3D cone beam to improve a wide variety of dental treatments. This panoramic x-ray system is the best of its kind, offering less radiation, faster scanning and more accurate images than ever before.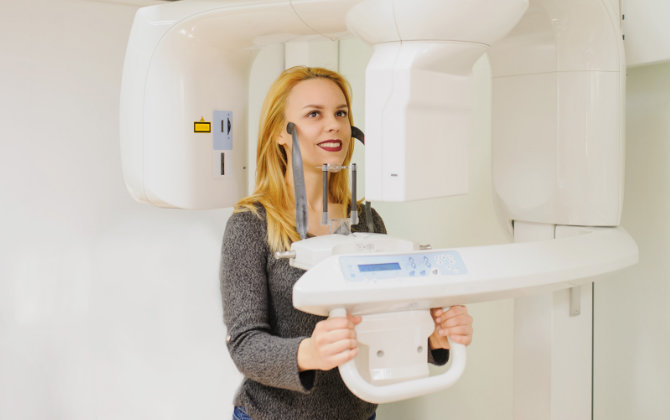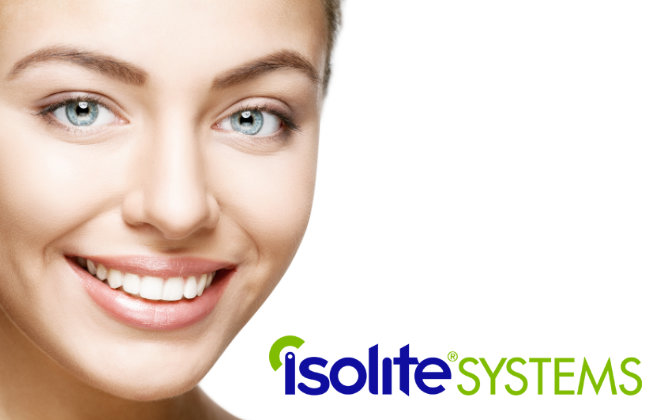 Isolite Suctioning Device
The Isolite system is a highly-valued isolation method that we use in all types of dental procedures. It involves a special mouthpiece and computer-controlled suctioning device to keep a patient's mouth comfortably. The Isolite helps patients avoid uncomfortable rubber dams or cotton rolls during procedures and improves patient safety by preventing foreign body aspiration and protecting the tongue and cheek from sharp dental instruments.
Soft-Tissue Dental Laser
We have proudly invested in the Precise® LTM diode laser, a leading product in the dental technology industry. Soft tissue lasers have revolutionized patient care, as they allow patients to avoid more invasive techniques that may require sutures and lengthy recovery time. Lasers can be used in oral surgery, gum treatments and more.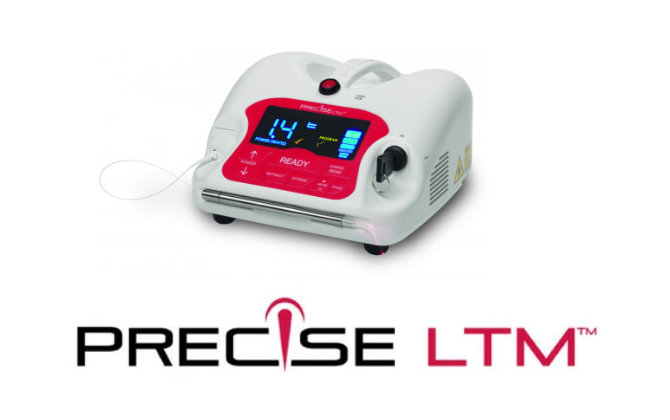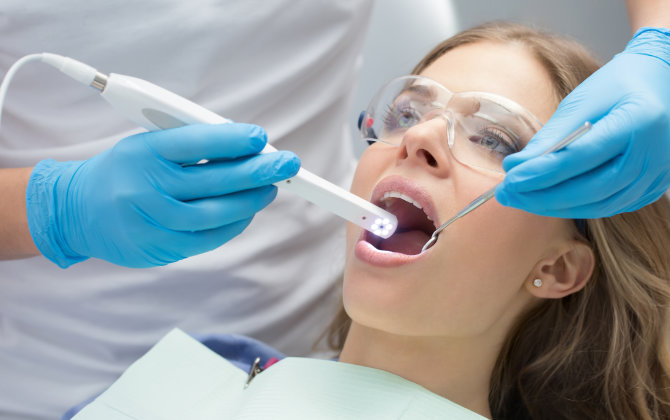 Intraoral Cameras
Each treatment room is stocked with an advanced intraoral camera. This small device offers remarkable advantages for both dentist and patient. Intraoral cameras project clear, real-time images of your teeth and gums on a chairside computer monitor, which helps us make a more accurate diagnosis and allows you to better understand your treatment plan.
Electronic Dental Records
We are proud to be a paperless office, which means we keep track of and manage patient records electronically. Digital records are certainly more economical, but they also allows us to transfer and access patient information easily and efficiently when needed.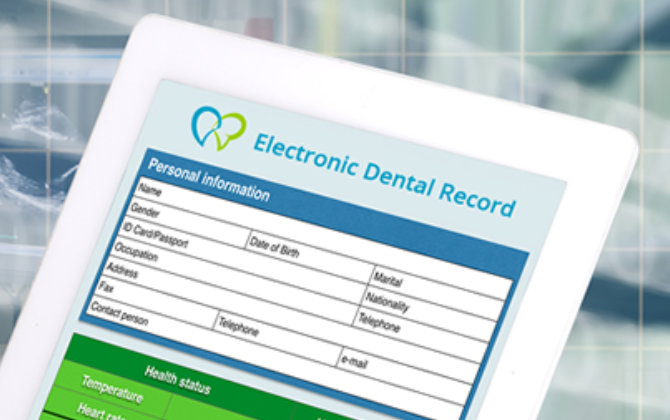 To learn more about advanced dental technology at Marietta Dental Professionals, please contact our office. We are continually updating our equipment to ensure we are delivering the most superior methods in dentistry to East Cobb families. We look forward to enhancing your dental visit in every way possible.