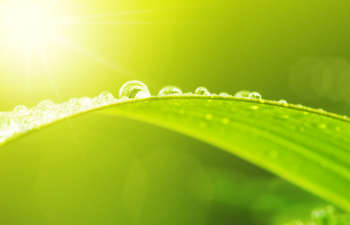 Going green isn't something that you just do at home. The team at Marietta Dental Professionals implements an environmentally friendly lifestyle right here in our practice. Here are just a few ways that we're reducing our carbon footprint and creating a healthier community for our families to live in.
Chemical Free, Low Radiation X-rays
Traditional dental x-rays used 90% more radiation to capture the same images that we do with digital technology. They also required harmful chemicals to process the films, which had to be discarded on a regular basis. That's no longer the case with digital x-rays. We can instantly see the images on your teeth…eliminating not only chemical waste…but also less time spent waiting during your appointment! This makes them "better" and "faster" all at the same time.
Digitized Patient Files
Paperless dentistry frees up space by eliminating the need to have rows upon rows of shelving to house traditional paper charts. It also makes it easier to find your information when we need it, no matter if you're calling to ask a question or here for an emergency. Your records don't get lost or misplaced! Plus, our paperless system is HIPAA compliant, ensuring your personal privacy at all times.
Mercury Free Fillings
Silver amalgam fillings aren't as pretty to look at as a white filling, but there's an even bigger concern for some of our patients: the mercury. Although used in trace amounts, amalgam fillings do contain small amounts of this metal, and not everyone is ok with that. Instead, we offer a mercury-free composite (white) option.
Looking for a new dentist? Call Marietta Dental Professionals to schedule your next checkup in our state-of-the-art facility! New patients are always welcome.