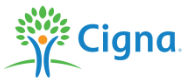 Looking for high-quality dentists within the Cigna Dental network? You will get just what you are looking for when you choose Marietta Dental Professionals as your dental care provider. Experience excellent dental care where your comfort is the first priority. We use the best in advanced dental technology and methods, which provide a relaxed and comfortable dental experience for our patients. Our premium dental service extends beyond the dental chair to our administrative services as well.
Cigna insurance provides coverage for preventive dental care, including a comprehensive dental examination. If you need further dental treatments, we will help you determine the most efficient way to use your insurance dollars. Our friendly administrative staff can help you file your Cigna insurance claims.
Dentists that Accept Cigna
Cigna dental insurance is one of the many dental insurance plans accepted at Marietta Dental Professionals. We encourage all our patients to make the most of their dental insurance dollars. Preventive care is fully covered. It is also the most important care for keeping your oral health at its best. Prevention stops dental problems before they have an opportunity to become expensive troubles.
After your comprehensive oral exam, if there are further dental concerns that need treatment, we will devise a treatment plan. Not all dental procedures are fully covered by dental insurance, so we will work with you to maximize your dental insurance dollars. We have additional financing options to help you pay for dental work that is not covered by your dental insurance.
Your oral health is key to your overall well-being. Healthy teeth and gums keep your smile looking good and increase your chances of avoiding serious health issues like type 2 diabetes, stroke, and cardiovascular disease. Taking good care of your mouth is important to your general health.
Schedule an appointment with Marietta Dental Professionals today and let us get you on the road to your best oral health. Look to us to provide you with excellent, patient-centered care and a healthy, beautiful smile.