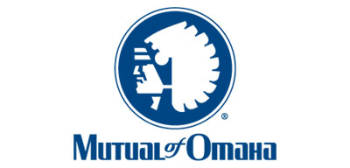 Your Mutual of Omaha dental insurance coverage can help keep your dental care bill low, and it is one of the many carriers we accept at Marietta Dental Professionals. Our dental team is committed to providing excellent dental care for all our patients and helping them maintain optimal oral health. This begins with a comprehensive oral examination.
Research indicates that there is a strong link between oral health and overall health. Certain major health concerns have been linked to diseases of the mouth and gums. Heart problems, stroke and type 2 diabetes are among the most concerning of these. Keeping your mouth healthy and disease-free are important pieces in the fight against these health problems. Your Mutual of Omaha dental insurance can help by making it easier for you to afford needed dental care.
Dentists that Accept Mutual of Omaha
Marietta Dental Professionals is in network for Mutual of Omaha dental insurance, as well as many other dental carriers. Our gentle, patient-centered care is one of the hallmarks of the excellence provided by our dental team. You can count on us to keep all the smiles in your family healthy and looking good.
The ins and outs of dental insurance can be confusing, if not frustrating, for some. Dental insurance plans often have time restrictions as well as limitations on what is covered and to what amount. Our staff will be happy to help you navigate through the process. We can also help you determine how to use your dental benefits to your best advantage.
Preventive care is usually completely covered by most dental plans. This includes a comprehensive oral examination, diagnostic x-rays and professional teeth cleaning. Additional dental requirements may be covered up to a certain amount, depending on your deductible and the type of coverage your plan offers.
If, after receiving your dental exam, additional dental procedures are required, your dentist will create a treatment plan and discuss treatment options with you. You may have some options for treatment that are partially covered or not covered by your dental insurance. We can discuss payment options in these situations.
Make the most of your Mutual of Omaha dental insurance and maintain your optimum oral health. Contact Marietta Dental Professionals today to schedule your appointment for a comprehensive dental exam.