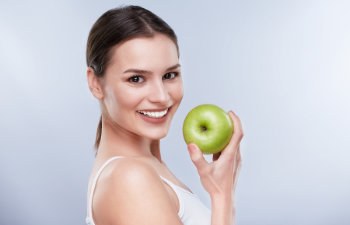 Are you paying attention to your gums? Not only are the gums the foundation of your smile, but their health can also impact your heart. According to Harvard Health, people with gum disease have two to three times the risk of having a heart attack, stroke or other serious cardiovascular event. If you have not been caring for your gums already, now is a good time to start.
How Gum Disease Gets to Your Heart
While gum disease doesn't immediately pose a risk to your heart health, it can happen over time, especially when periodontal treatment is not initiated. How does this happen? Here are a few explanations for how untreated gum disease can lead to heart problems:
Shared Risk Factors
Many of the same risk factors exist for both gum disease and heart disease, such as tobacco use, poor nutrition and diabetes.
Traveling Plaque
With gum disease always comes an accumulation of plaque along the gum line that causes the gums to get irritated and infected. Some researchers believe this plaque and bacteria in your mouth can dislodge, enter your bloodstream and eventually attach to blood vessels to form a clot near the heart.
Inflammation
Gum disease is marked by inflamed tissues. Unfortunately, this inflammation could also trigger clot formation, which decreases blood flow to the heart and increases the risk for a heart attack.
Here's the good news. While gum disease has some scary consequences if it progresses too far, it is also easily treated and reversed when caught early. In most cases, attending your routine dental checkup every six months allows gum disease to be detected at early stages – before it poses a risk to your heart. However, if you notice red, bleeding or puffy gums, schedule an appointment at Marietta Dental Professionals sooner rather than later.